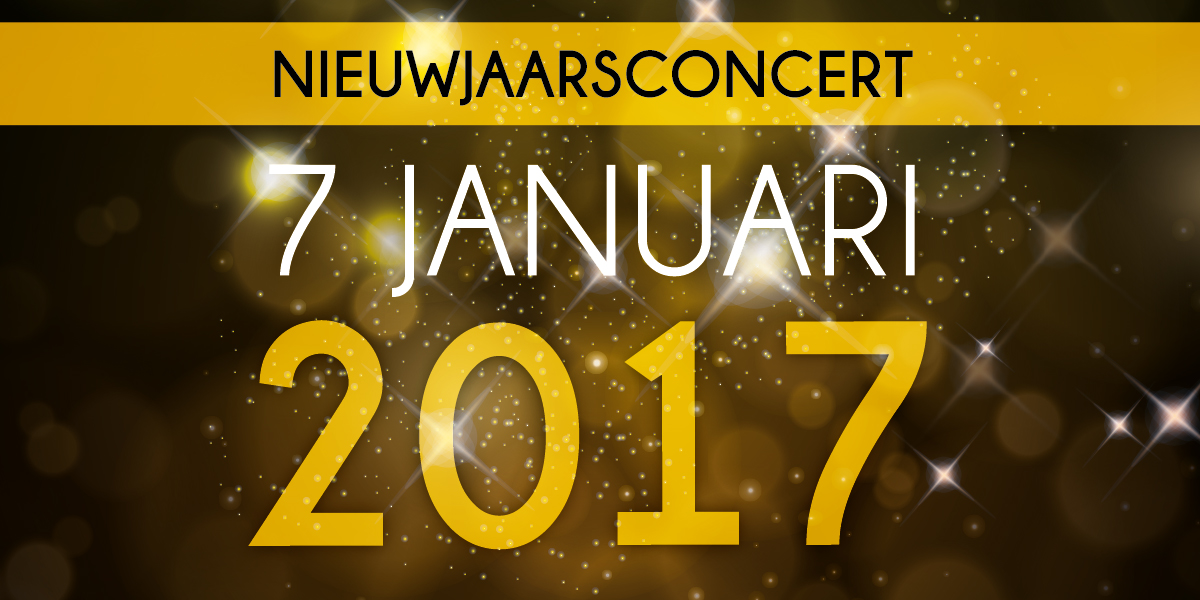 Nieuwjaarsconcert
zaterdag 7 januari 2017, aanvang: 20.00u
Om het nieuwe jaar in te luiden organiseren we ook dit jaar weer een spetterend nieuwjaarsconcert!
De voorbereidingen zijn al in volle gang, muziek wordt ingestudeerd en de aankleding wordt verzameld. Deze editie zal Lamoraal wederom  een samenwerking aangaan met theatergroep Horizon. Tijdens het Nieuwjaarsconcert zullen er verschillende stukken te horen zijn van de musicalproductie Chess, welke Horizon in het voorjaar van 2017 zal gaan uitvoeren.
Tevens zal Lamoraal een aantal nummers ten gehore brengen uit The Armed Man. Samen met de Adriaan Roland Holstsschool uit Bergen zal hier in februari een bijzondere samenwerking mee plaatsvinden. Houd onze site in de gaten voor meer informatie!
Kaarten a €6,50 zijn hier verkrijgbaar.
Kinderen t/m 15 jaar kunnen gratis naar binnen. U moet hiervoor wel speciale, gratis, kaarten bestellen via ons bestelsysteem.
footballers must do more to help youngSo bring them in a little bit
Fake ray bans
closer about shoulder width apart. And do as many pushups as you can that way take a break and then do another set. A great way to keep the tummy toned you can do side planks. The 36 year old wife of Kanye West was robbed at gunpoint of about 9million euros worth of jewellery by masked men who tied her up in her apartment in the French capital early on October 3. Coordinated raids at 6am saw a total of 17 men including a 'major thug' arrested in the city, and also in the south of France. They are mainly in the age range 50 to 72, and most have long criminal records, said a source close to the case. Winning 9 times out of 10
wholesale nfl jerseys
yes, this is really promising but you must think outside of
Baratas Ray Ban
the box, start thinking about lay betting, instead of conventional back betting. Exactly now you are maybe thinking that's not
fake ray ban sunglasses
possible, am I right? Let me inform you that everybody can get involved in this. In addition to pocketing significant profits along the way, making money simply by picking losers!. Super
oakleys outlet
Mario Galaxy 2Super Mario Galaxy 2 is an action platformer for Wii that continues the space based fun begun by the 2007 runaway hit Super Mario Galaxy. Featuring out of this world platforming across a wide array of unique planets and space environments, players can go it alone as Mario or team up with his old buddy Yoshi as they platform and puzzle solve to their hearts content. Additional key features include new and returning power ups, special power up abilities when teamed with Yoshi and the new drill mechanic that allows Mario burrow into and through planets.. When the Puppies are of seven weeks old they do not depend on anyone for nursing or food. Although they insist their mother for nursing but their mother usually refuses at this age. She occasionally does the
nfl jerseys cheap
nursing for her kid comfort. Super Bowl XLIV will officially start on February 7, 2010. The show will also be aired live via CBS. And because of the event popularity, it has always been considered almost as a national holiday in the US. And Detroit's offense added
fake oakleys
juice for the D by controlling the clock for 36 minutes, 52 seconds.USA TODAYLions Teryl Austin among top minority head coach candidates, foundation chair saysBoneheaded Blunder:Cam Newton. The failure to comply to coach Ron Rivera's travel dress code by not wearing a shirt with a tie, the Panthers quarterback was benched for the start of the prime time game at Seattle. It cost Carolina right off the bat, as Derek Anderson's first pass was intercepted, leaving the Panthers in an early 3 0 hole.
inside the court of arbitration for sport's decisionThe sports media giant released a statement, saying Grantland was suspended, "effective immediately." The statement reads, in part:"After careful consideration, we have decided to direct our time and energy going
Cheap Jordans
forward to projects that we believe will have a broader and more significant impact across our enterprise."Grantland distinguished itself with quality writing, smart ideas, original thinking and fun. We are grateful to those who made it so. That was his senior year of high school. He ended up getting several recruiting offers from various colleges. Less than five months after the events of 9/11, U2 took the stage for a somber, uplifting Super Bowl halftime performance. The band opened with "Beautiful Day," and as Bono and the gang played "Where the Streets Have No Name,"
discount oakley
a scrolling backdrop showed the names of all the victims who died in the attacks, with Bono opening his jacket to reveal the stars and stripes in its lining as the song ended. In October 1995 Red Rum died at the age of thirty, a bronze statue has
Cheap nfl jerseys
been erected at Aintree in his honour, fittingly Rummie is buried at his favourite place. The finishing post at Aintree!The exact opposite
oakley outlet
of Red Rum, was the least likey winner in the history of the Grand National. America has seen Steve Smith in flight and America is on board.The
cheap Air Jordans
Australian captain's jaw dropping catch during Australia's win over New Zealand in the first one dayer against New Zealand at the SCG has both perplexed and enthralled sports fans across the USA.Smith's dirt chomping, strained, sweet clunker to remove Kiwi keeper BJ Watling off the bowling of Mitch Marsh to leave the Black Caps 4/140 has been celebrated as a thing of beauty by an American audience excited to dip its toes into the foreign waters of international cricket.The highlight video of Smith's ripper featured on several national sporting websites in The States, leading to some fascinating commentary from clueless cricketing first timers.USA Today's Luke Kerr Dineen almost had to resort to brawling Batman sound effects to describe the 27 year old's catch."You may not understand cricket but wow this is a good catch," Kerr Dineen wrote."Right? It happened in a One Day International match between Australia and New Zealand, which Australia cruised to 324 8 (50) to New Zealand 256 (44.2)."Kiwi batsman BJ Watling fought off a ball that came flying toward Smith, who dove [sic] all out and grabbed the ball with one hand, despite smashing his face against the turf."Deadspin's Emma Baccellieri labelled Smith's effort "completely sick"."Today's cricket match between Australia and New Zealand was a big win for the Aussies, letting them keep their number one spot in the one day international rankings," she wrote."It also included this completely sick one handed diving catch from Australia team captain Steve Smith. And that catch wasn't even the best part of Smith's match, though it definitely made for the flashiest highlight."Australian Steve Smith was fielding in the gully when a blinding shot came off the bat of BJ Watling, who was stunned when he realised his near perfect shot was caught," he wrote."Crowds applauded in real time, then absolutely lost it when they saw exactly what happened in slow motion.Here's a brief list of the top comments: "I'm not a fan of cricket, at all.